Jam Cookies
Dough:
1 pound unsalted butter, softened (or use salted and omit salt, below)
1 1/3 cups sugar
3/4 tsp. salt
3 egg yolks
2 tsp. vanilla
4 2/3 cups white flour (either all-purpose or unbleached is OK)

Mix butter and sugar and add yolks and vanilla. Add flour and mix until you have a soft dough. Divide dough in half and wrap in plastic or wax paper. Chill for about 2 hours, or up to a couple days in the fridge, but you may need to soften it before rolling if it has chilled for the longer time (I have often microwaved it just for a few seconds to soften enough to roll) The original recipe tells you to go thru all these shenanigans like freezing the dough and rolling between sheets of wax paper, but I have never done that.
Roll the dough out about 1/4 inch thick and cut into desired cookie shapes. Count and cut a smaller shape out of half of the cookies so the jam can show thru the tops. Bake at 350 for 10 - 15 minutes until set but only browned on the bottoms. Cool on racks.
Assembly:
1 1/3 to 1 1/2 cups (one big jar) seedless raspberry, apricot or whatever you like, jam, except note that honey sweetened and low sugar jams will not set as well as regular.
(I do not always do this step, but it seems to help for apricot) Place jam in a saucepan and bring to a boil. For apricot, strain, pressing to get as much as you can though.
Put on some nice music, line cooled cookie sheets with the wax paper, and set yourself up an assembly area with your bowl(s) of jam, spoons and cookies.
Place a blob of jam on the bottom of a solid cookie, and top with a hole-y cookie, slide it around till you are sure it is stuck, and the jam fills the hole plumply. Repeat until they are all glued. Let the cookies stand out overnight or until the jam sets. Can be frozen.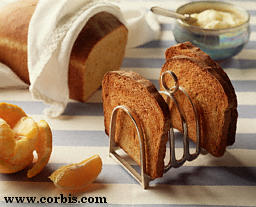 Back to Table of Contents