Rose's Crescents

Rose Levy Berenbaum
Also known as Boomerangs, after their shape and one of my kids' soccer teams.
Coating:
1/2 cup sugar
1/2 tsp. cinnamon
Cookies:
2/3 cup slivered blanched almonds
1/3 cup sugar
2 sticks (1 cup) softened unsalted butter
1 2/3 cups of flour
Measure the coating sugar and cinammon into a food processor and pulse until superfine. Dump onto a plate or shallow bowl and set aside.
Place the almonds and sugar in the food processor and grind until fine. Add butter and process until creamy. Add flour and pulse just until blended. Transfer to a bowl, knead together, cover, and chill for several hours or overnight.
When you are ready to bake, preheat the oven to 350 degrees. Divide the dough into fourths. Working with one fourth at a time, break off fifteen small pieces. Roll these into sausages, and then bend them into crescents by pushing your thumb into the middle as you place them on the cookie sheet. Bake until just barely browned (test by looking at the bottom of one, if it is brown it is done). Cool on the pans for a few minutes, then roll in the cinammon sugar and finish cooling on a rack. Makes 5 dozen.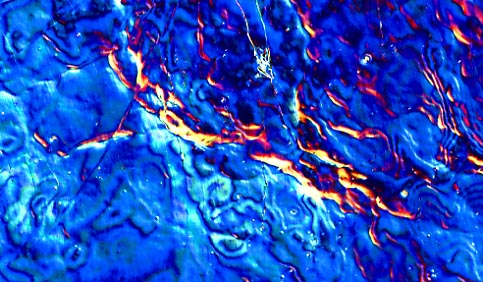 electron micrograph of gin