They're big dumb galoots.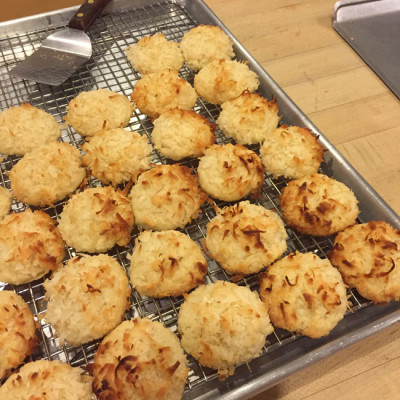 But the Pfeffernusse are small and cute, as they should be, and the Packers won on a Hail Mary and all Wisconsin went to bed happy.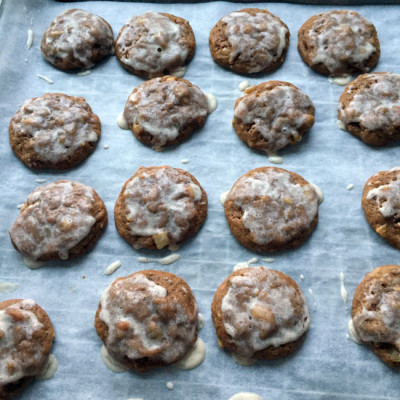 And earlier in the day, I made another kind of coconut cookie, Maida Heatter's chocolate coconut slices, that I think I tried once before, and had a disaster, but they worked this time.  I was contemplating replacing the coconut butter balls with the slices, and they must've known I was making them grudgingly. The biberli came out really nice, and I made the windmill cookies, using slivered rather than sliced almonds, but it's a difference only I can see. And I made fewer windmills, since it occurred to me that much as I like the windmills, I always have a lot of them leftover. And it all added up to a 5-cookie-kind-day.