First movie of the day Saturday – 1920s gangsters, but played by kids, so the tommy guns shoot whipped cream and the cars are all pedal cars. Jodie Foster & Scott Baio are the two biggest stars. It's got a reputation as a great comedy, but there's something off putting about kids in those roles – do we really want 12 years olds to be so gangsta? Or, really, grow up so fast – they were gangsters but not gangsta back then.

Willem DaFoe as Cisco, and his girlfriend Skye, waiting for the end of the world, that's coming at 4:44 a.m. on a Wednesday, with all their gadgets running non-stop: Cisco's giant flat screen TV with Al Gore and various pundits – that's one of the running jokes – Al was right, it's environmental catastrophe that's causing the end – Skye's iPad with feel good pundits including the Dalai lama; iPhones, laptops, and Skype-ing relatives to say goodbye. They order take out, and the delivery guy borrows their Skype to say goodbye to his parents in Viet Nam, we thought. Mark liked how, over the course of the film, it became clear that ditzy Skye actually was coping with the end better than Cisco – she managed to wear all her favorite dresses and complete her painting by 4:44.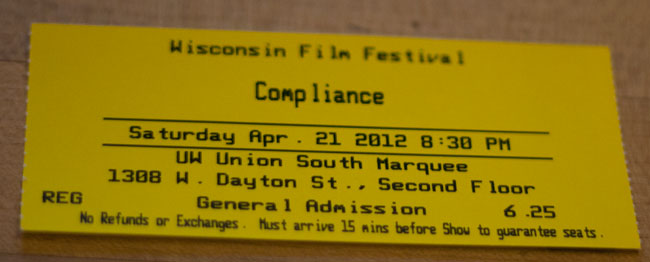 What happens when people working in a fast food chicken sandwich place are all too stupid to question the guy posing as a cop over the phone, and do all the things he tells them to do. Like strip search an employee who supposed stole money from a customer's purse – WTF?! Really well made film – too bad it was such a paean to stupidity.

More gorgeous young French people, and they had a summer house in the Loire Valley, too. Joelle said, "It was so normal – that's how it always goes". First true love never works out. I liked one of the songs, Johnny Flynn & Laura Marling's duet on one of his songs, The Water. Got it in my iTunes now.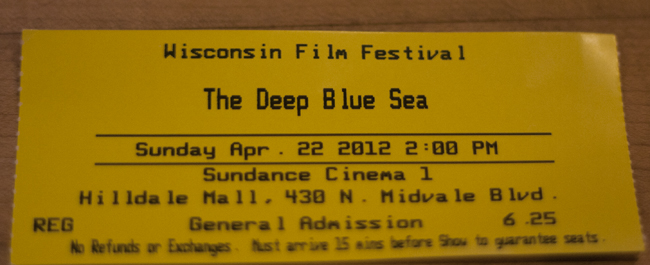 I guess this one was adapted from a play from the 1950s – that I am not familiar with – by Terrence Rattigan. The movie remake was in honor of Rattigan's 100th birthday, that was June 10, 2011. It had that feel of being of another time. About how men are broken by war and hopeless unrequited love. L'amour fou – is it prettier in French? And English people singing old songs in the pub and in the Underground during the blitz.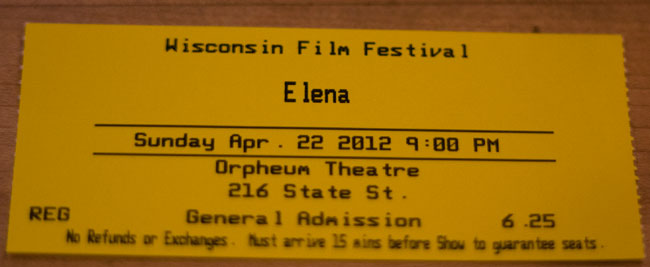 I got a little too drowsy during this one – it was pretty slow moving – a woman in her 60s who engineers her rich husband's will so that she and her n'er do well children inherit – but her children are so unprepossessing, you can understand her giving them the cash, but it's hard to understand why she lets them move into the fancy house with her at the end.